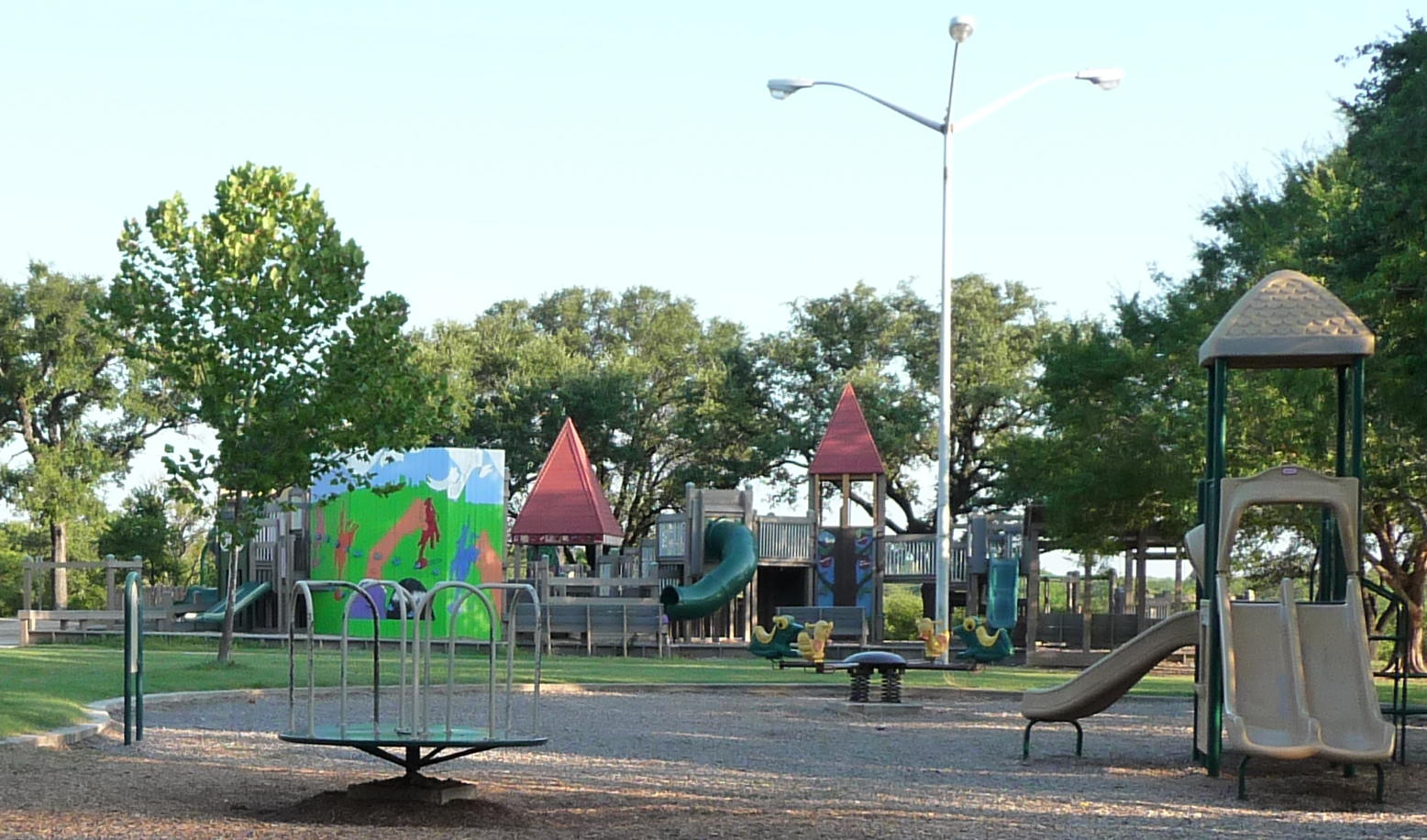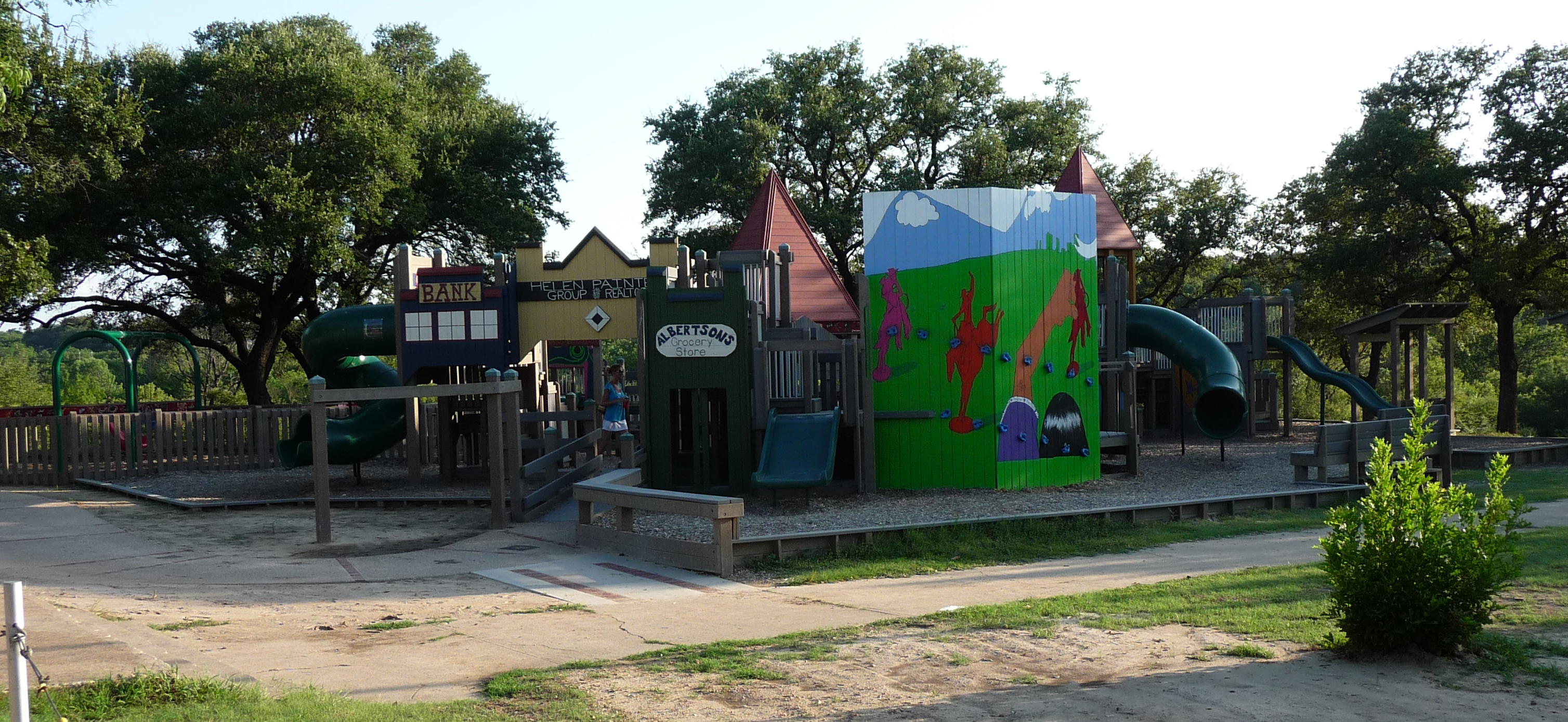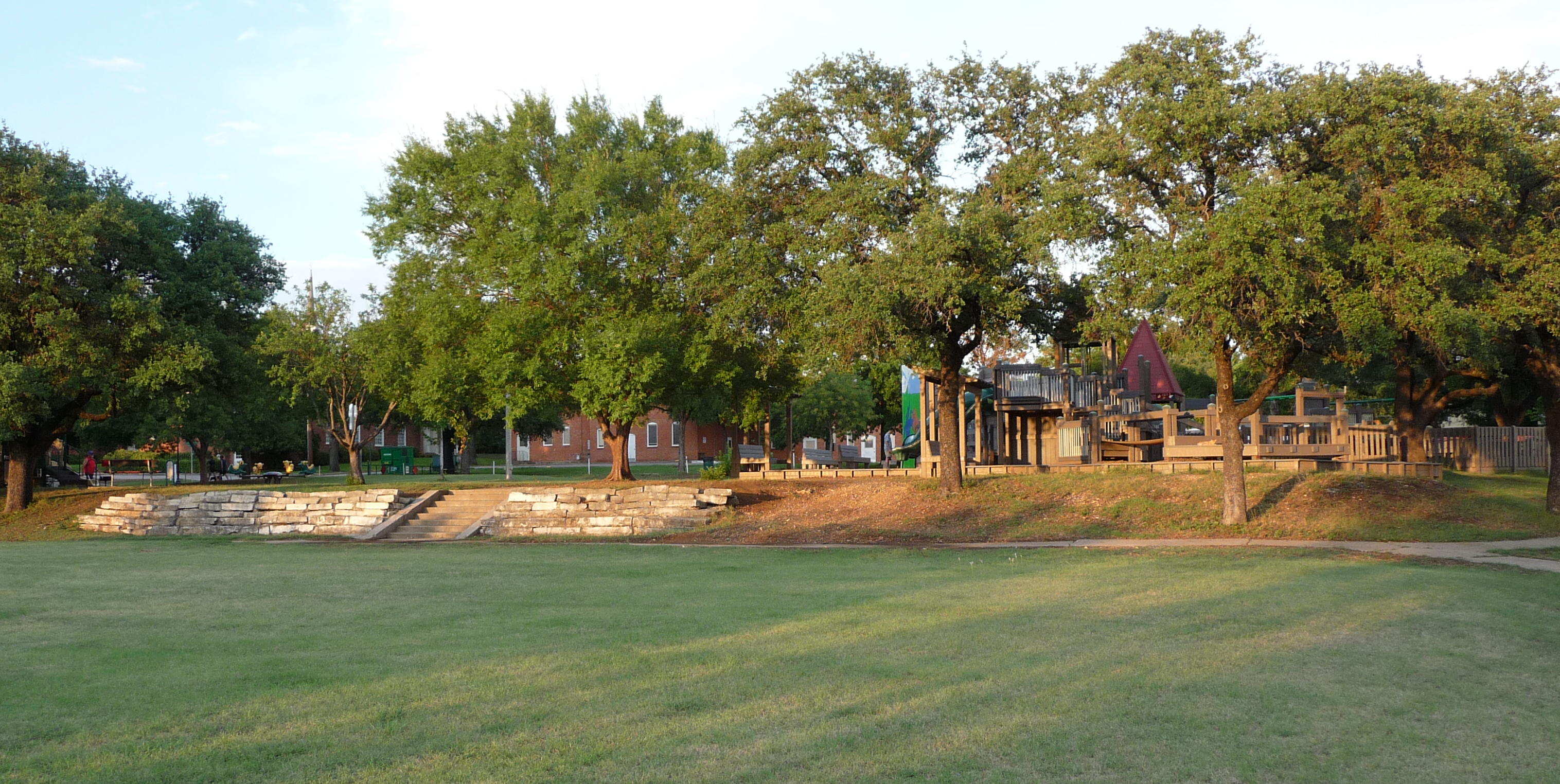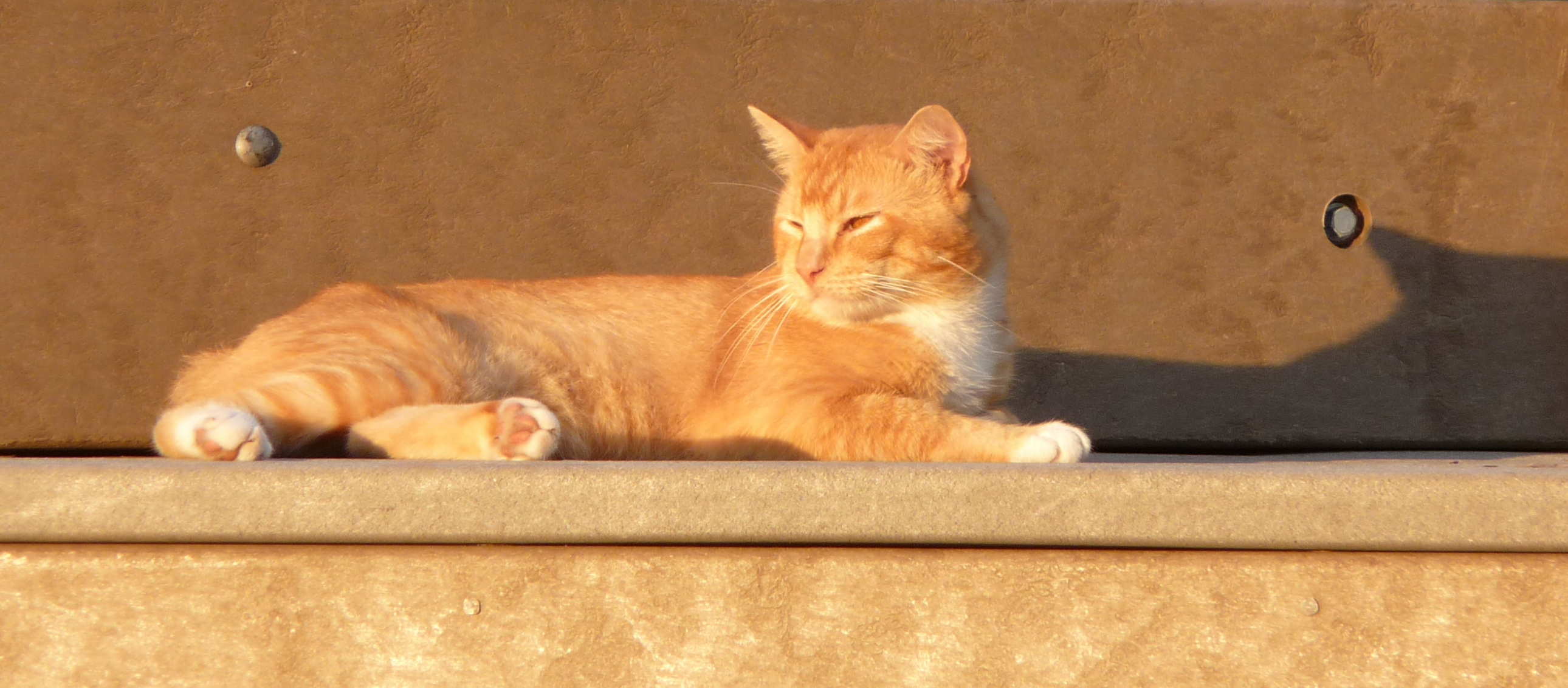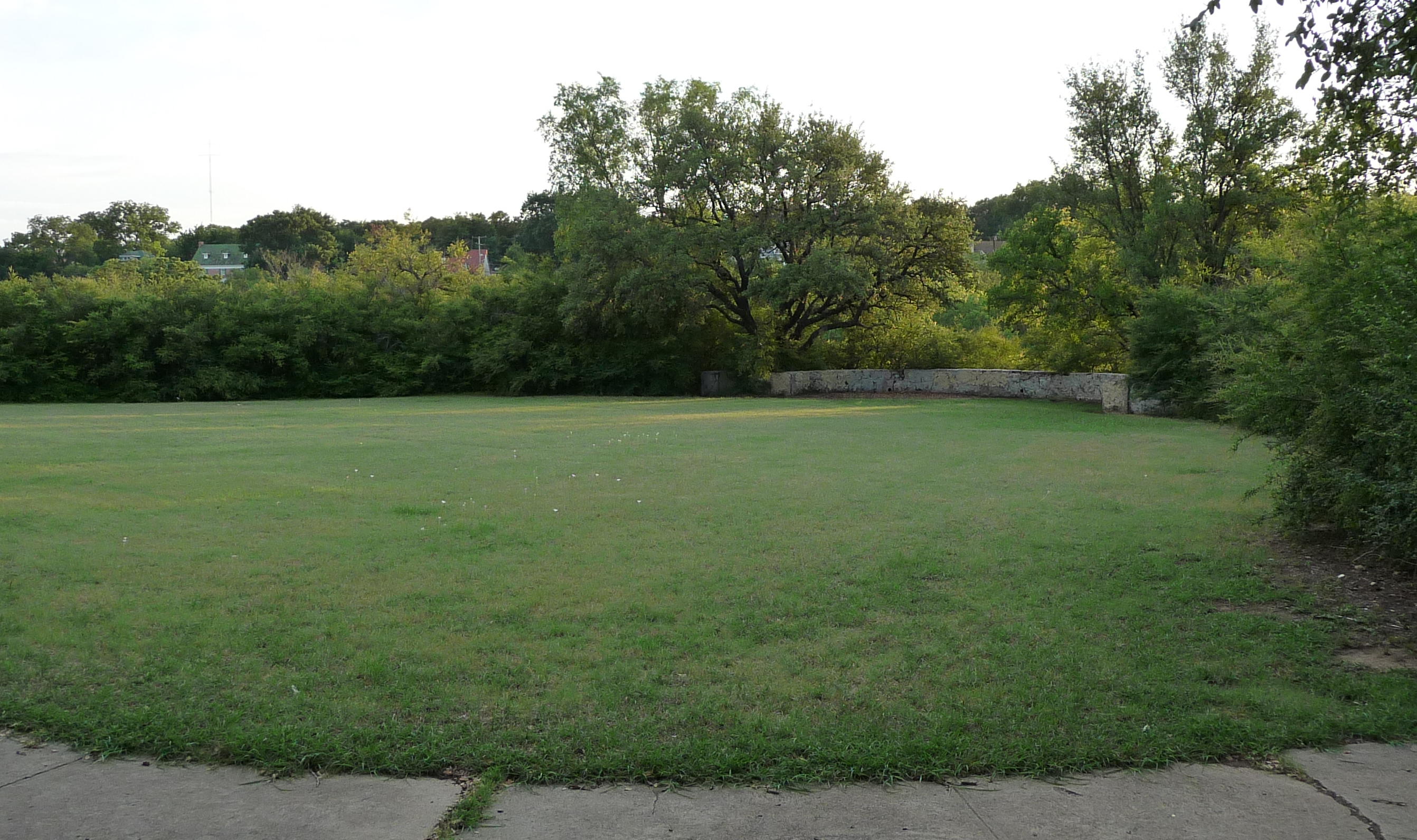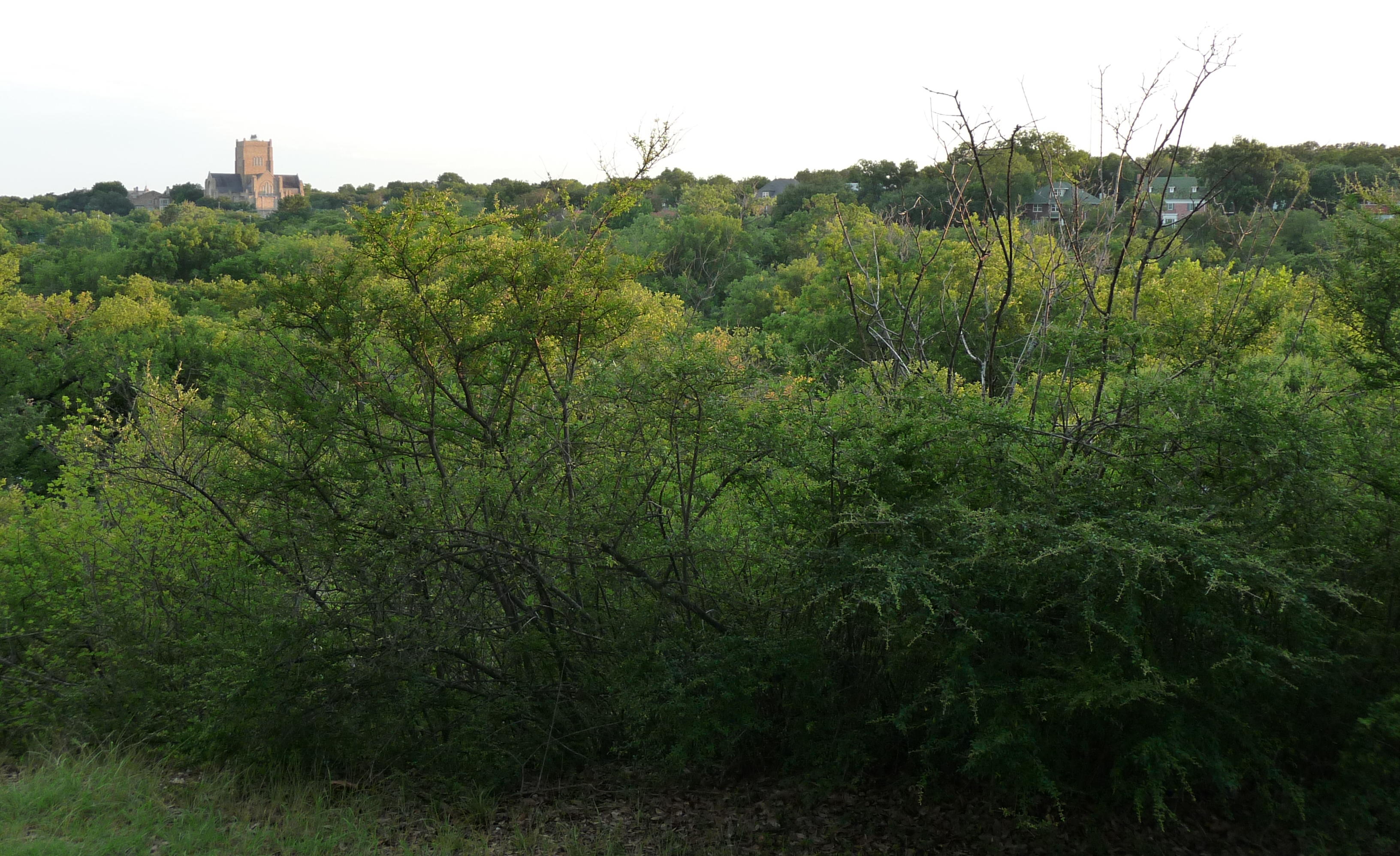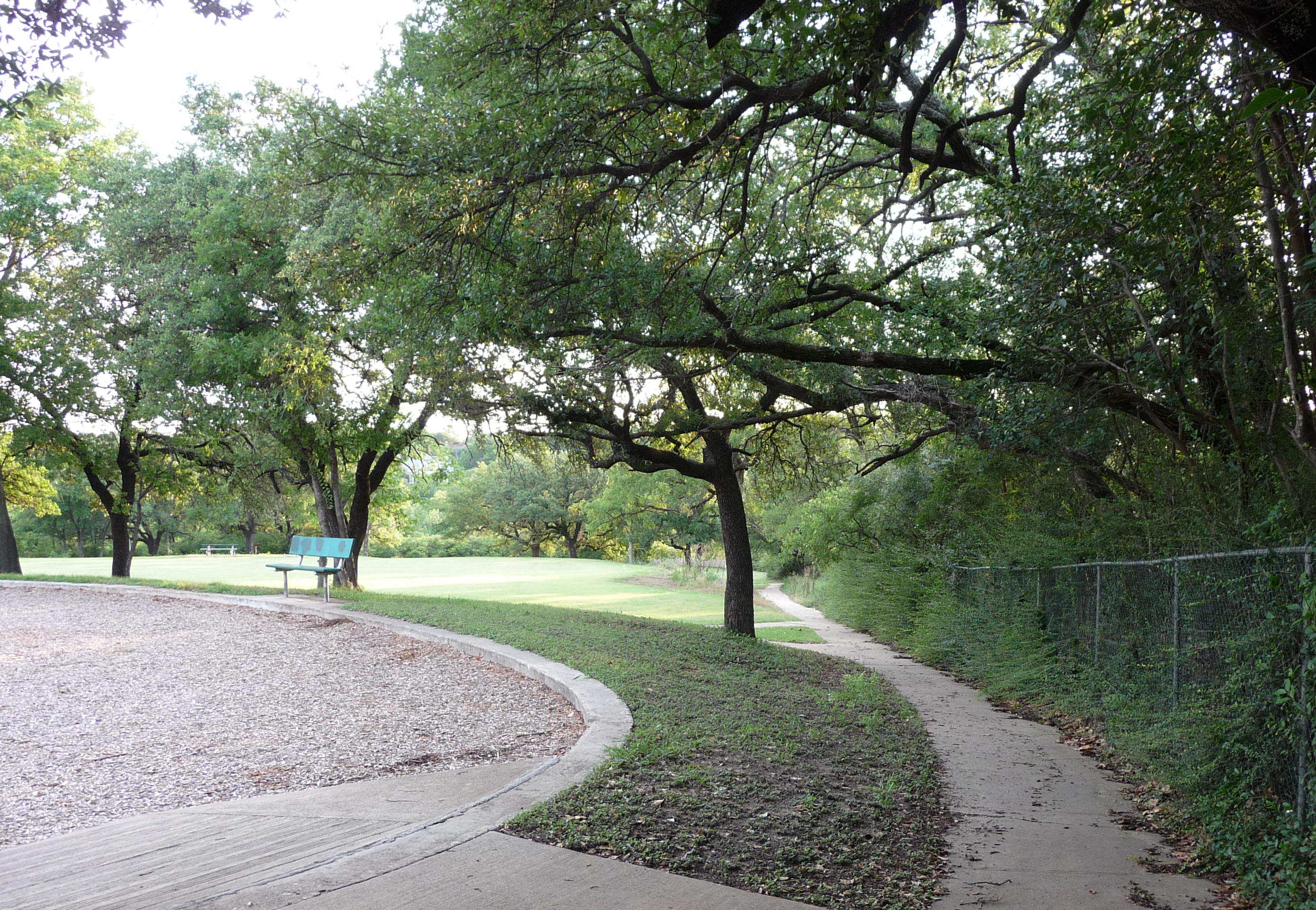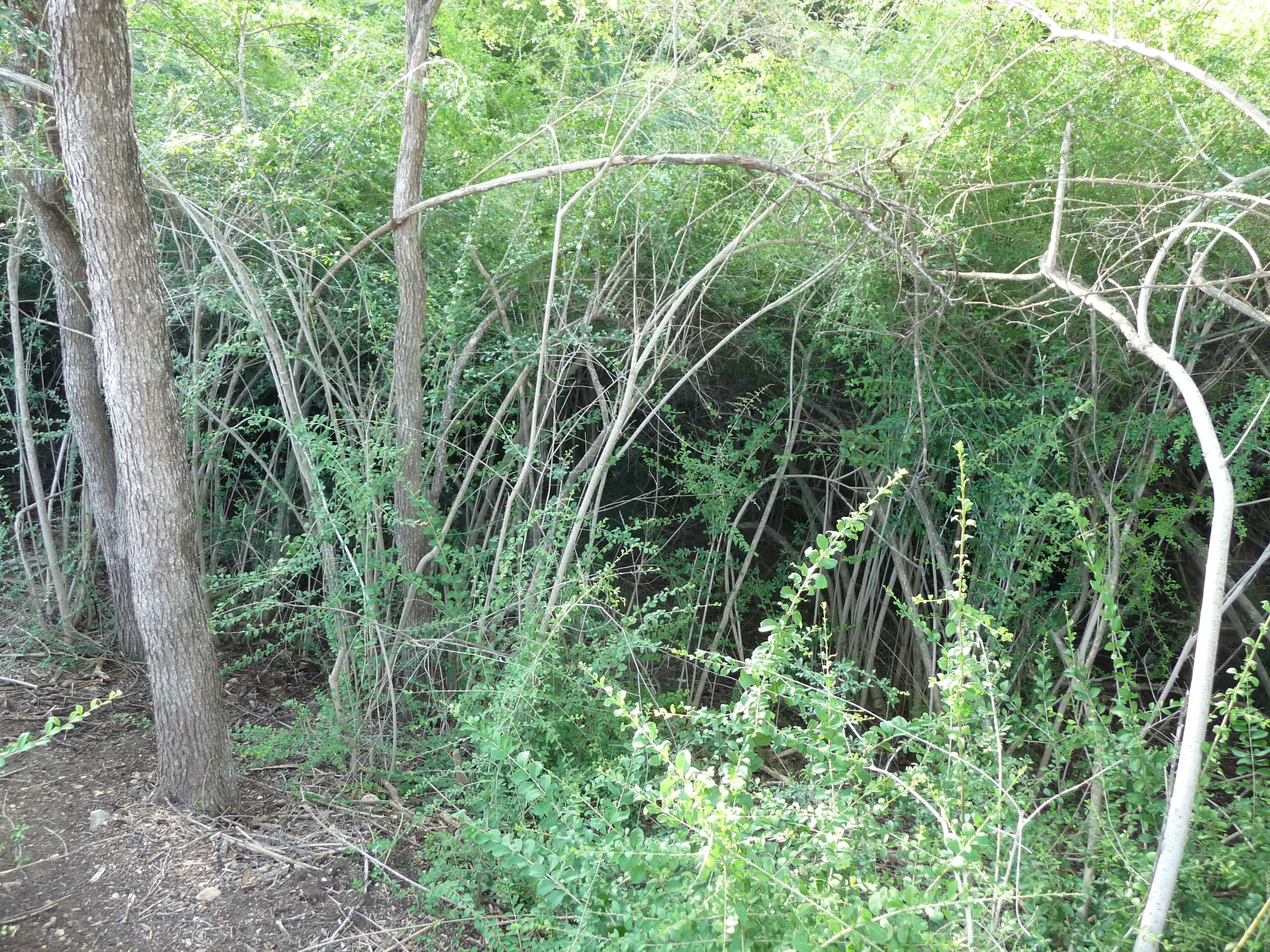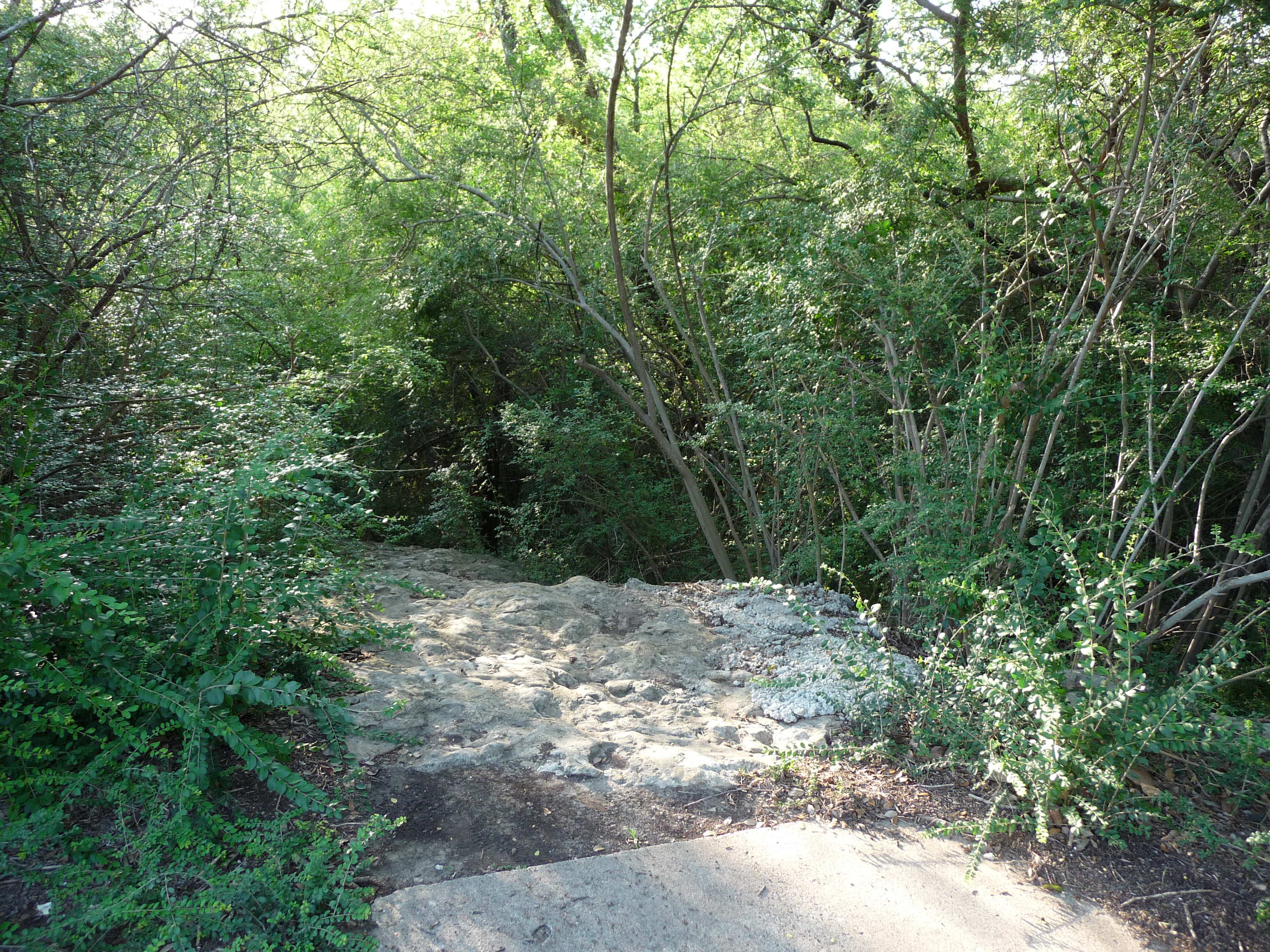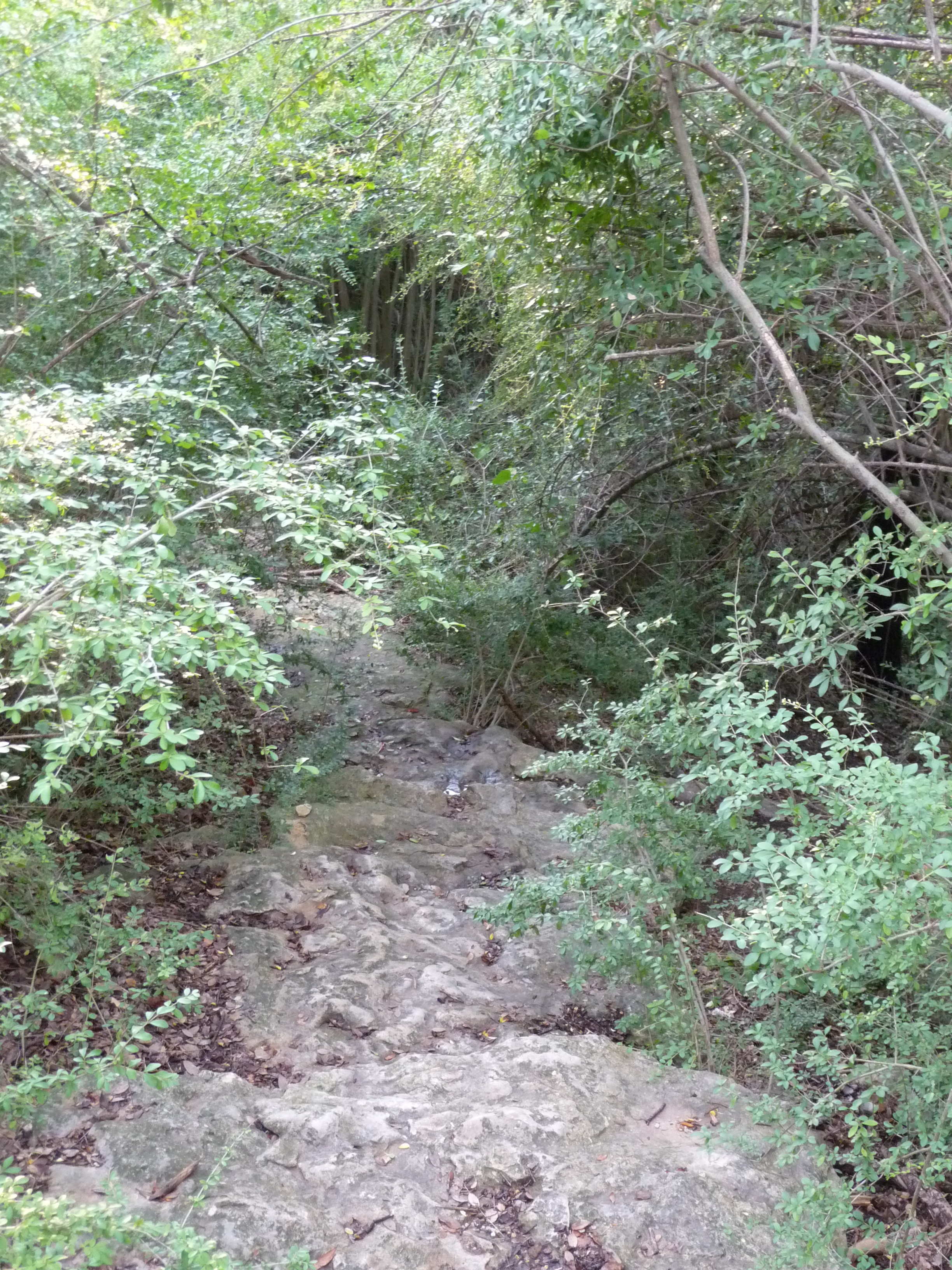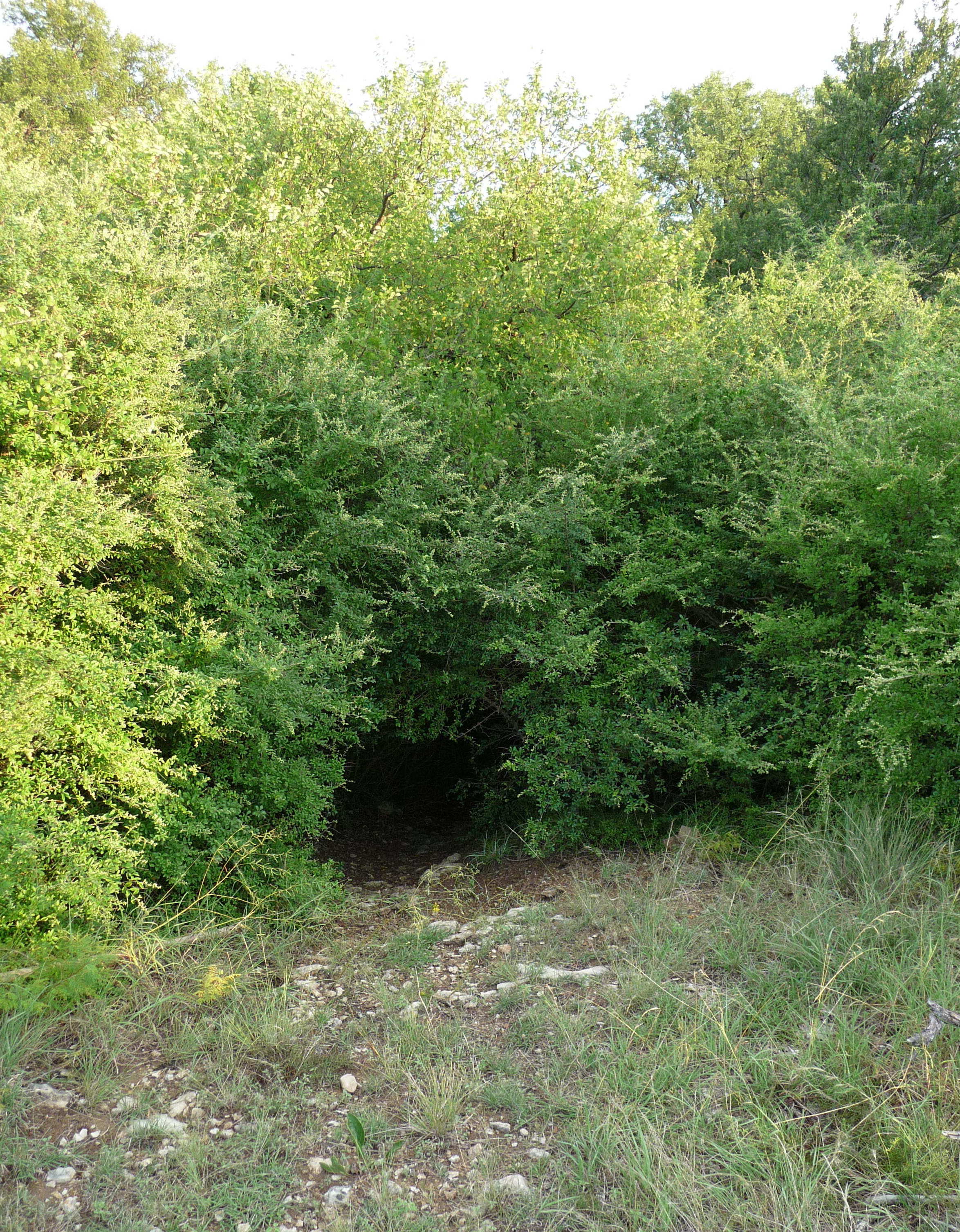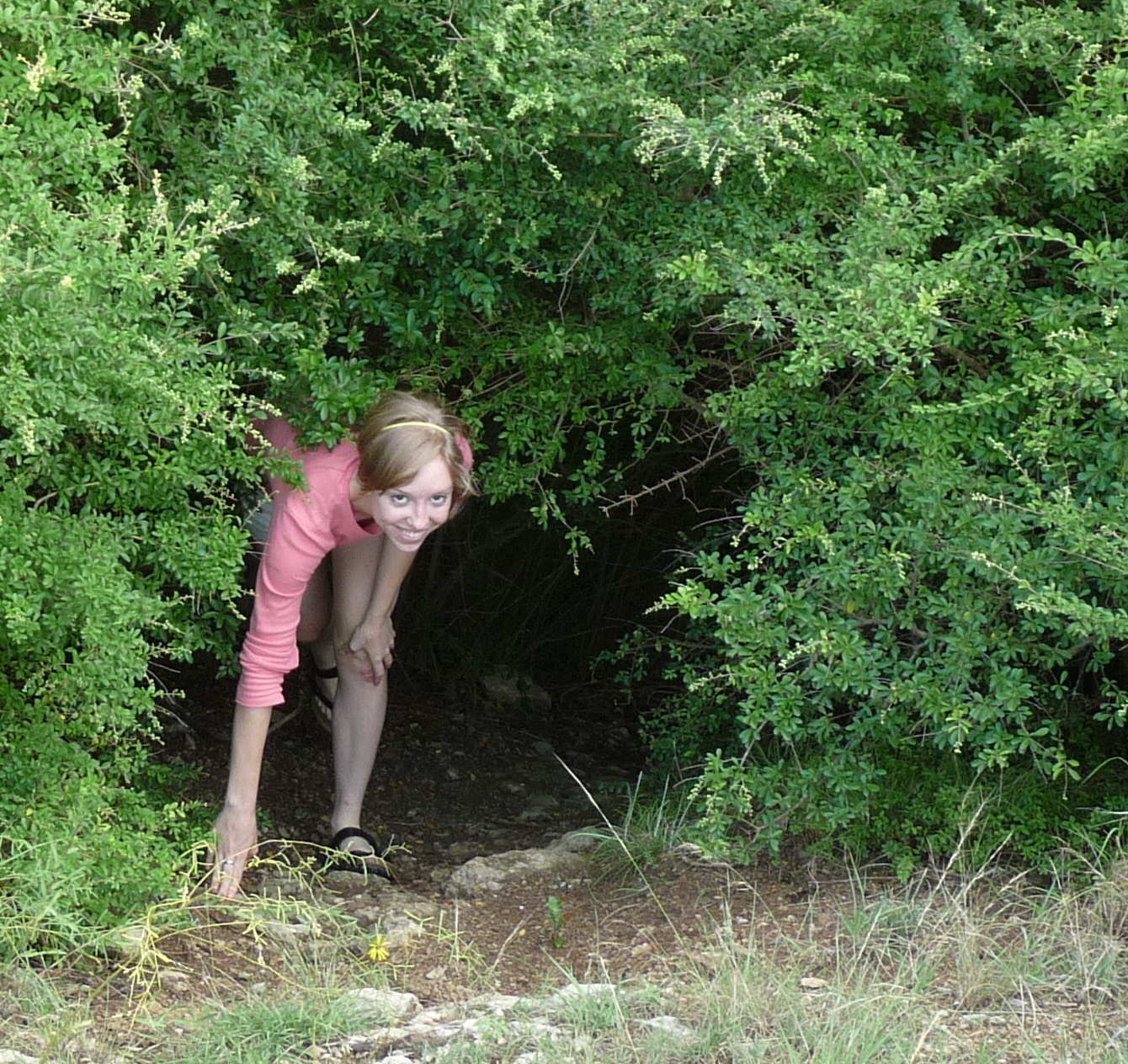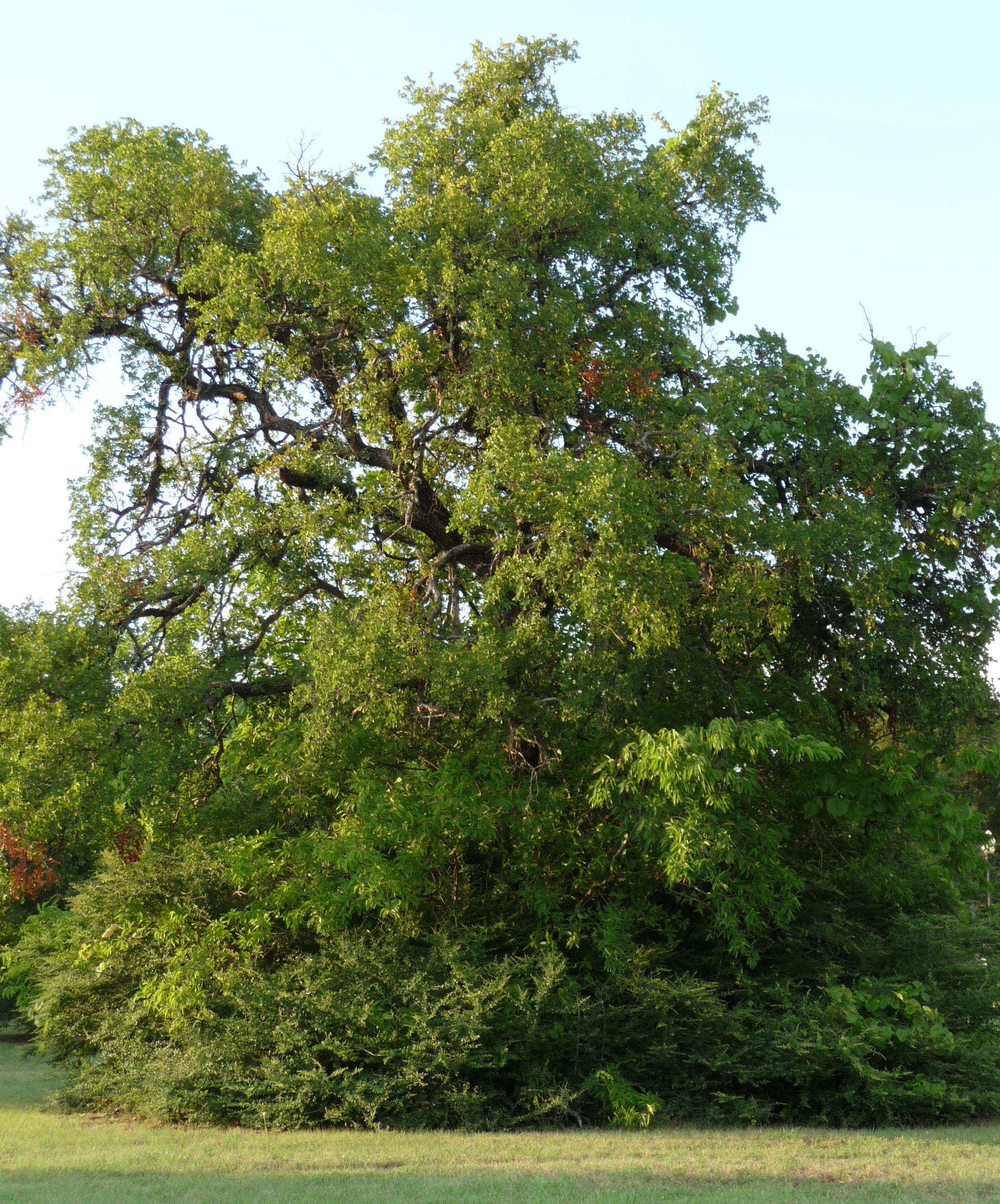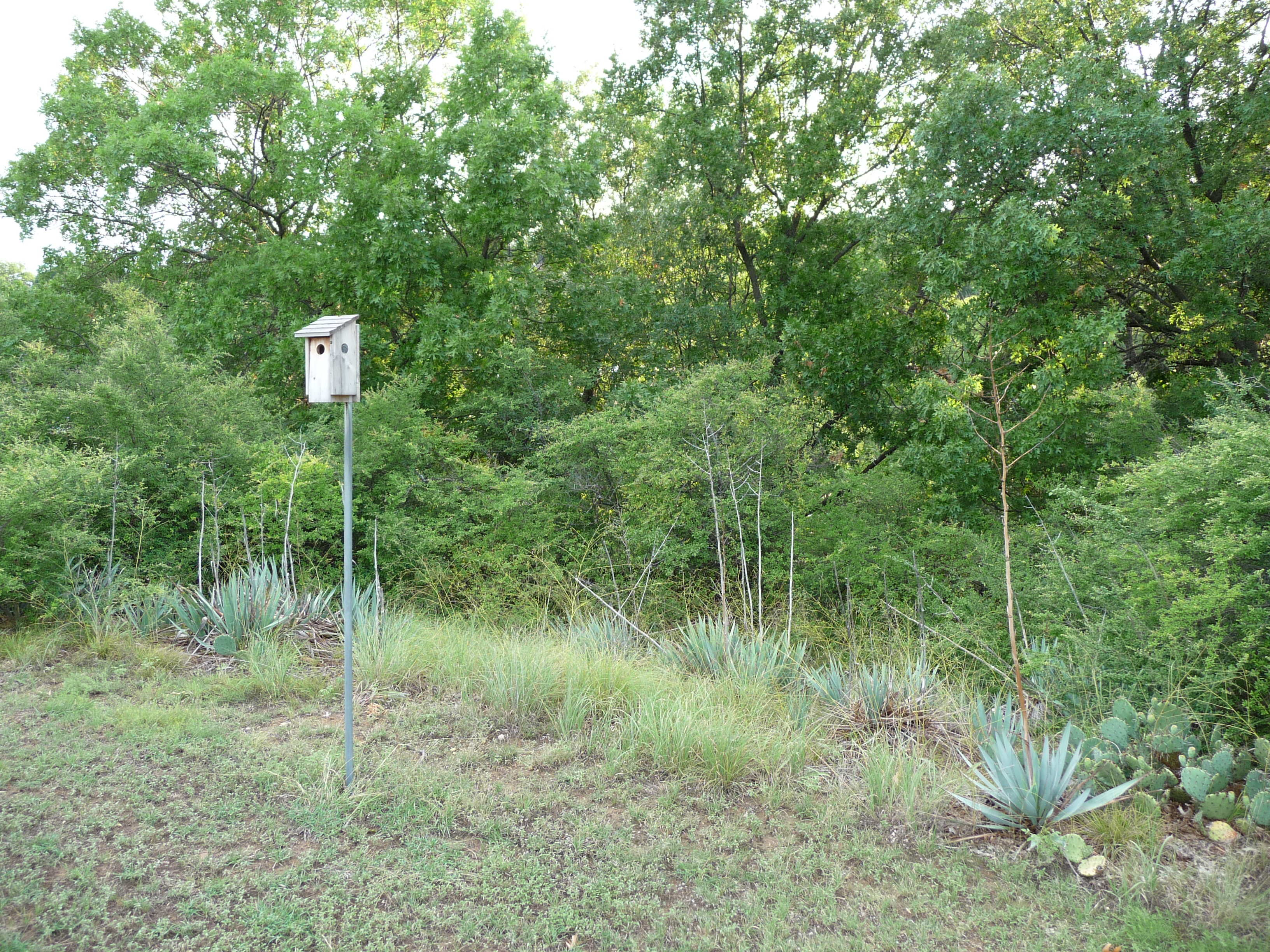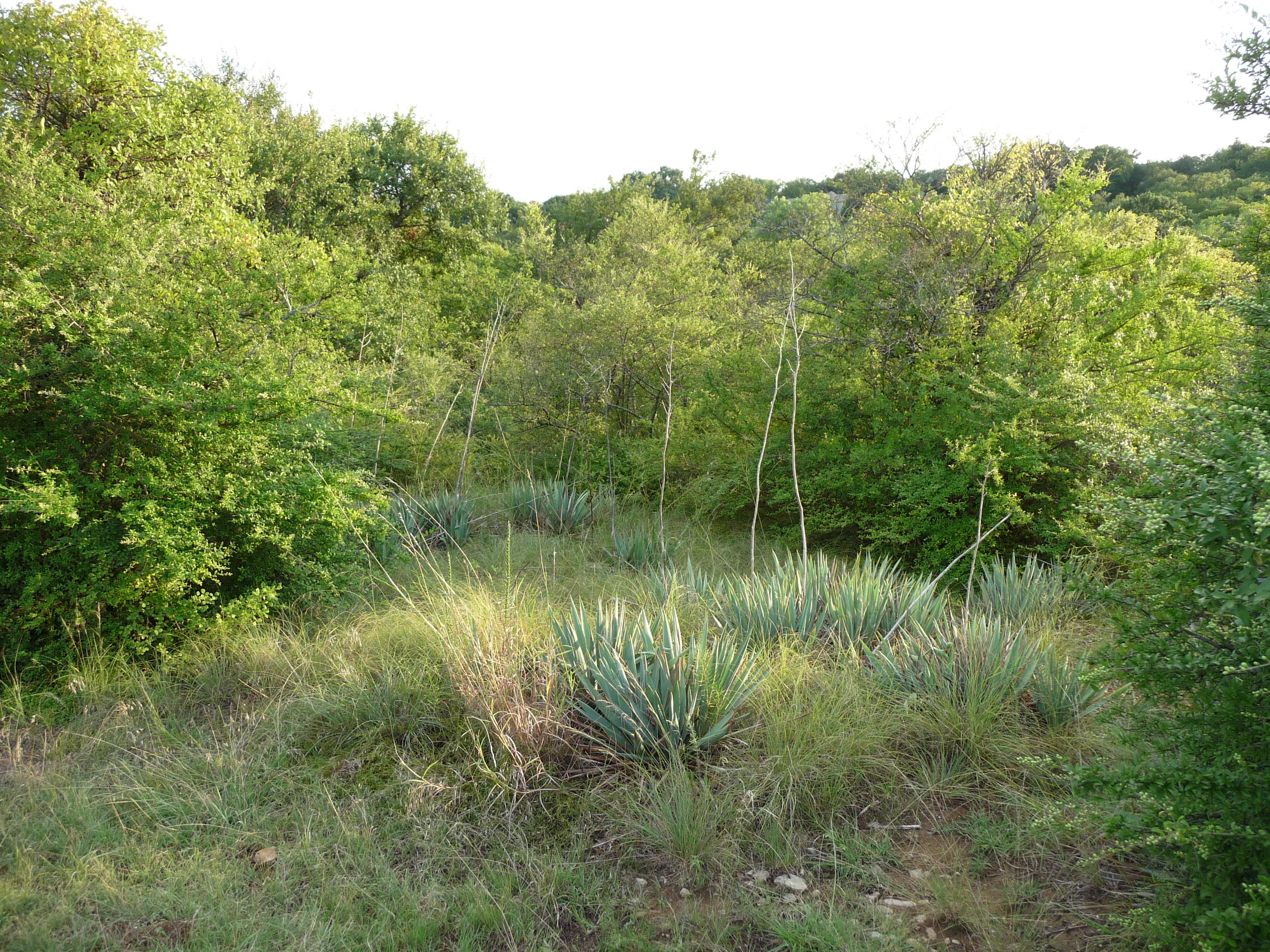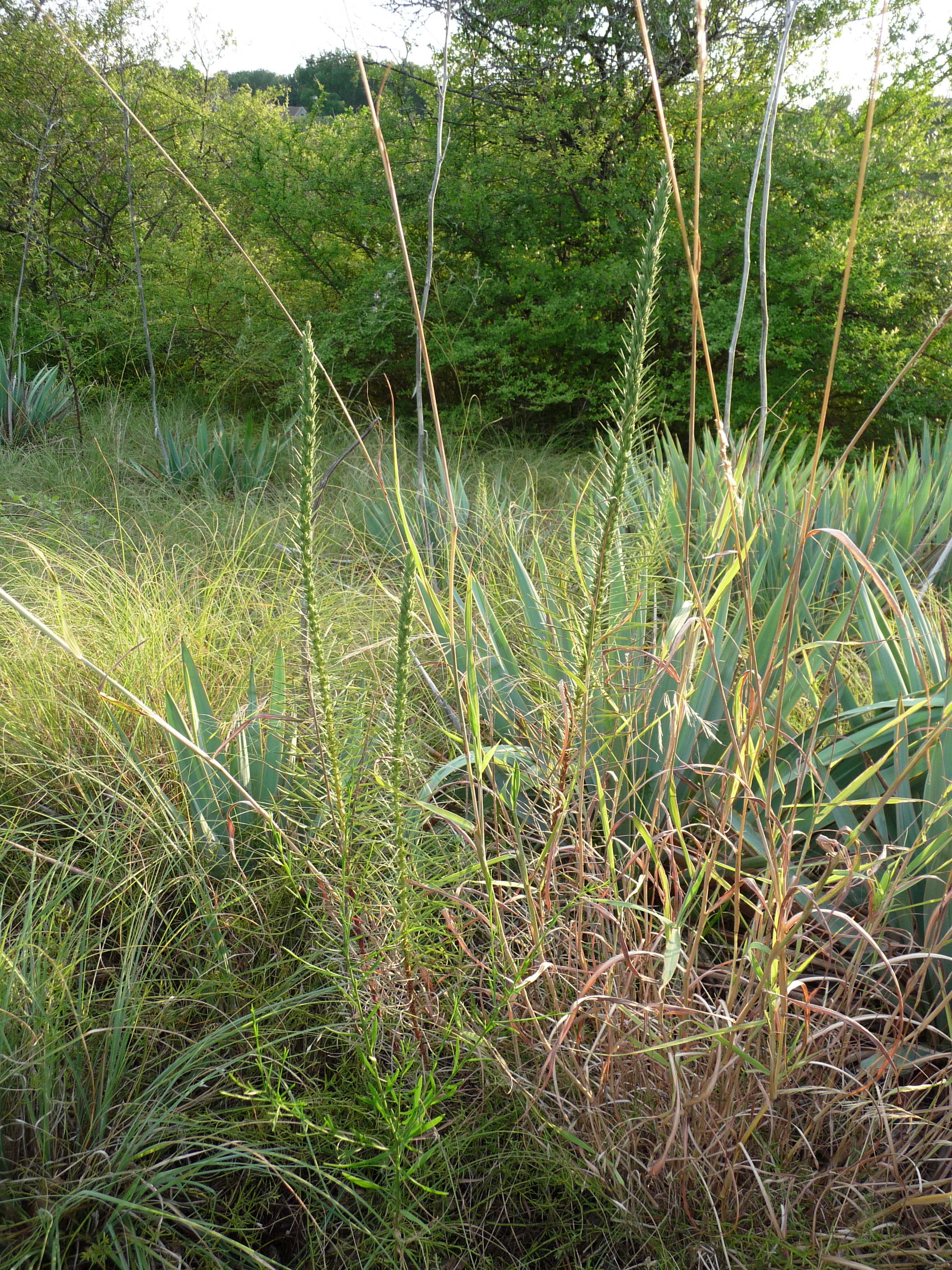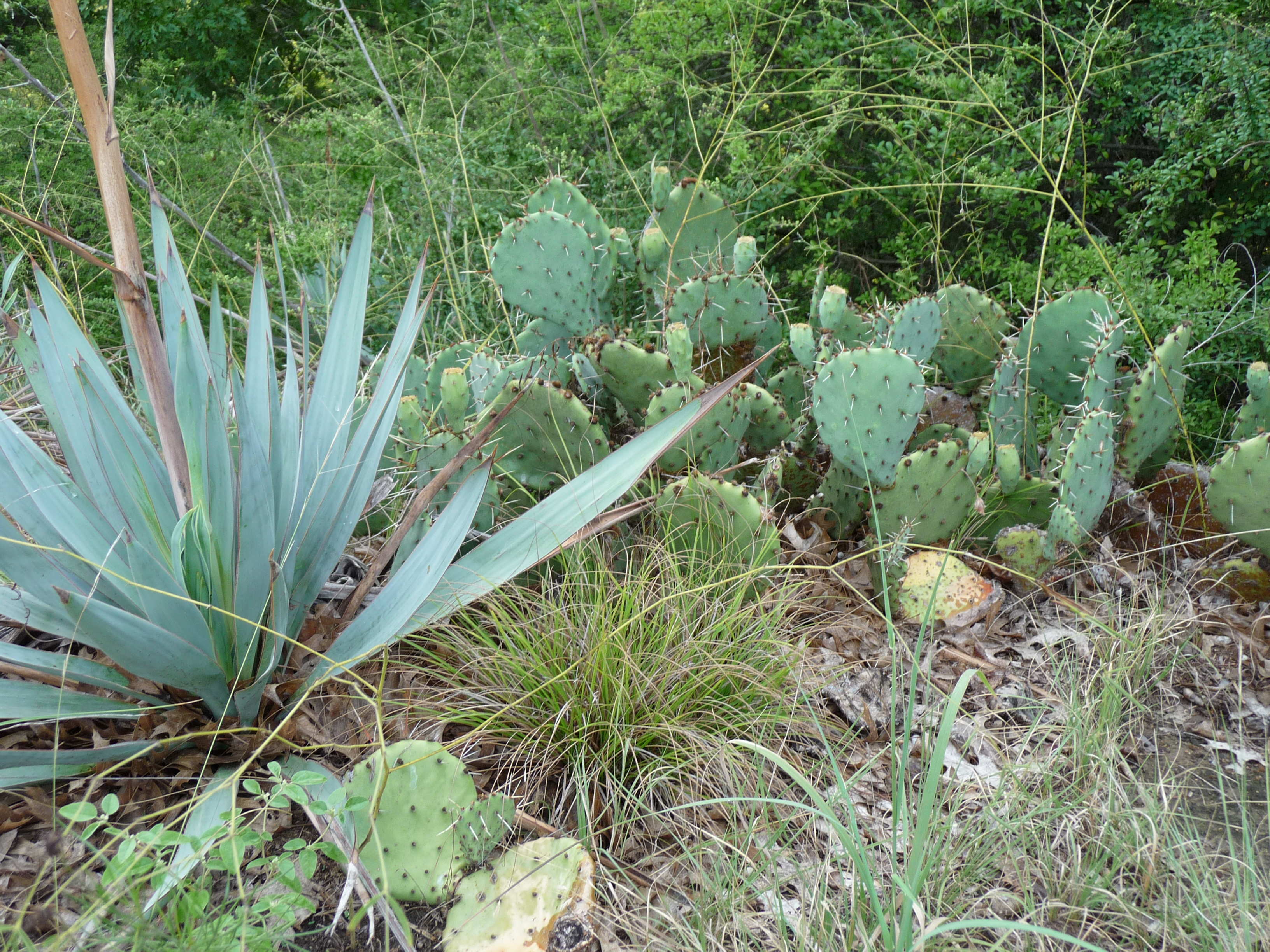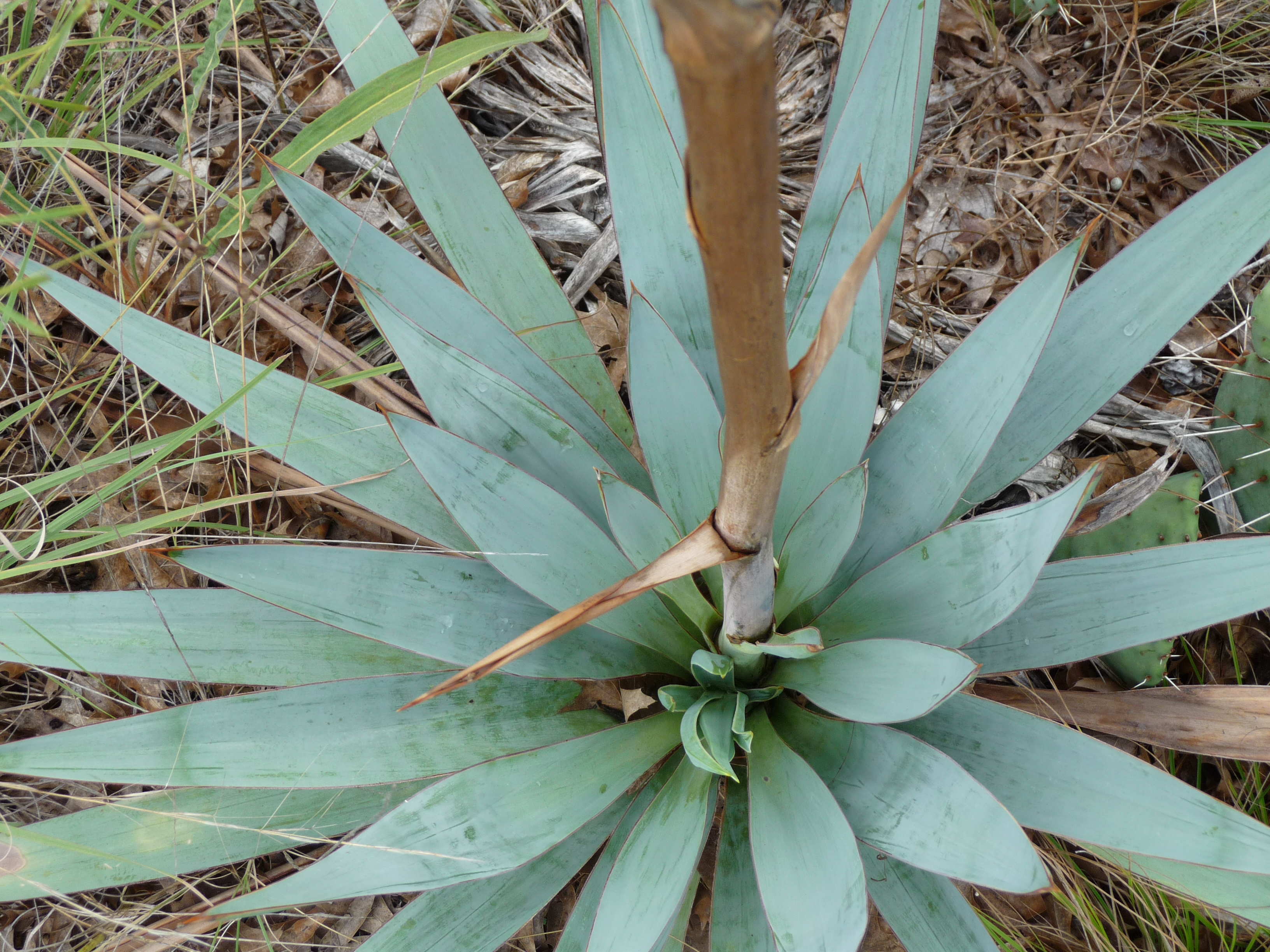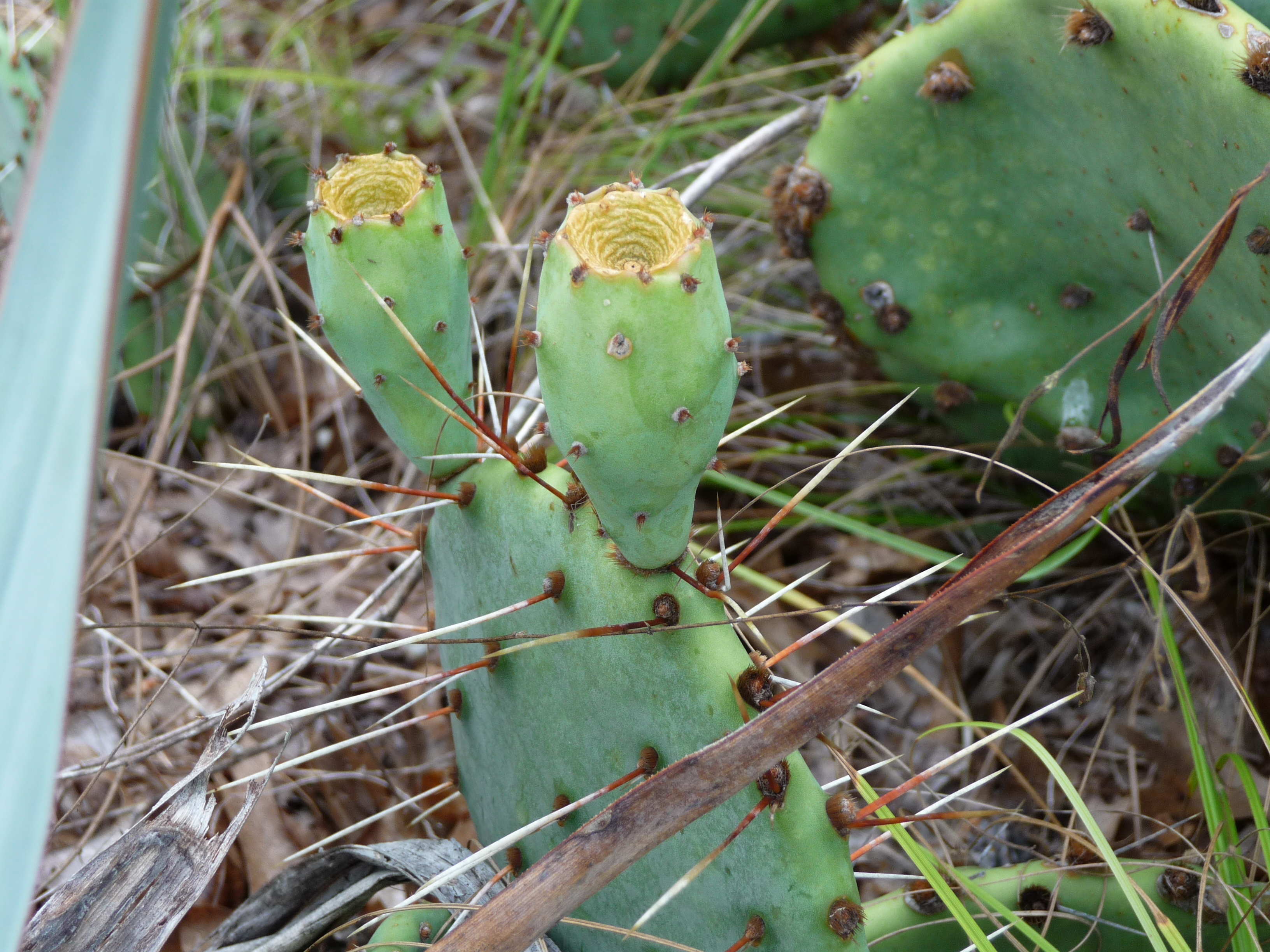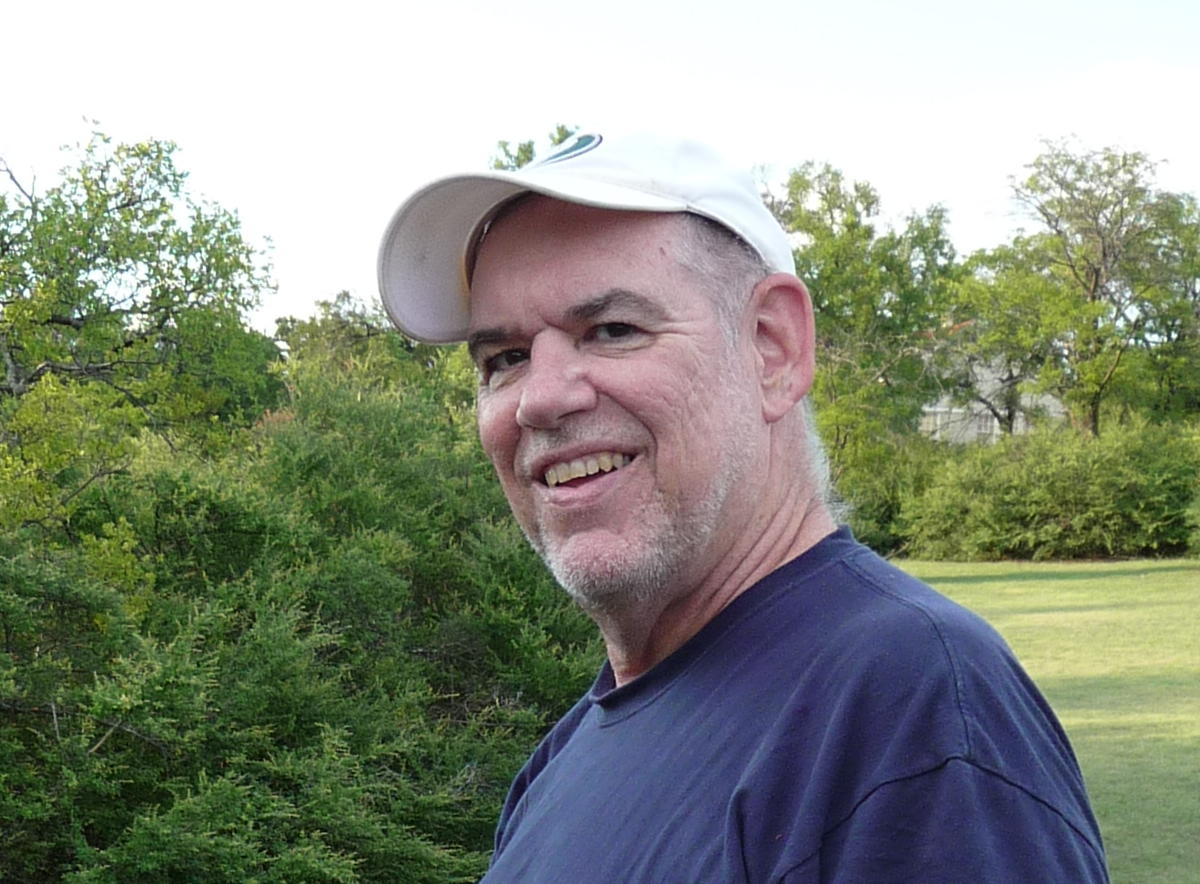 Three views of the Tillery Park play area. Bottom right photo is from behind, looking east with the late afternoon sun toward Rockridge Terrace.
Main cat of the Tillery playscape, surveying toward the west.
Edge of the play area and walkway toward back of the park and the zoo overlook.
Stone wall at zoo overlook, back of the park.
Vista toward St. Stephen church, looking south from Tillery Park.
Above and below. Stone walkway leading down into the 'grotto' and across to the adjacent field.
Above: Genevieve emerging from tunnel.
Left: rabbit-hole tunnel emerging from thicket into the privet-cloud field.

Above, left, and below: field with each tree emerging at the base from a cloud of privet. Cedar elms and hackberries.
Bluebird house with vestige of natural vegetation at top edge of slope.
Prickly pear cactus (Opuntia macrorhiza).
Blazing stars (Liatris mucronata) before flowering -- the slender green spires.
Another patch of natural vegetation along the lip of the slope.
Yucca and prickly pear cactus.
Pale yucca (Yucca pallida). Beautiful! This species grows only in north-central Texas
Prickly tree-hugger (variant of Homo sapiens, a common species).
Ligustrum quihoui. "It came from northeastern Asia." Thickets don't get much thicker than this.